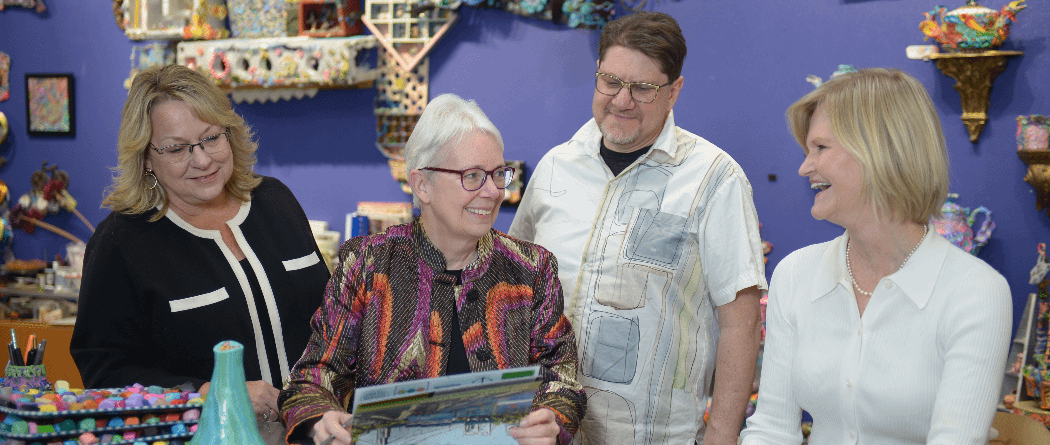 Culture at Northeast Bank

Posted on: September 30, 2021 at 8:00 a.m.
For the past four years, Northeast Bank has been named a Top Place to Work by the Star Tribune, as well as a Top 10 Small Business Employer in 2021. We are incredibly proud of this designation, as it speaks to the outstanding employees and great culture we have.
We are a family-owned community bank that diligently works to meet the needs of the communities we serve. Our mission is to build strong communities, one relationship at a time. Our employee community is the heart of who we are.
Northeast Bank offers all of the usual benefits including, Paid Time Off (PTO), 401K, medical insurance,  dental insurance, employer-paid life and AD&D insurance, and short and long-term disability insurance. Employees are also given many educational opportunities to prepare themselves for advancement through the Bank's generous education program.
Northeast Bank also offers many unique benefits and opportunities to our staff. We have an employee recognition and engagement committee, called the Culture Crew, that plans employee events and provides honest feedback regarding the overall culture of Northeast Bank. This group of employees provides important input on how to keep employees engaged and motivated.
During the COVID-19 pandemic, we had to pivot in order to keep our employees engaged virtually. We provided virtual Happy Hours of BINGO, Scattergories, and Q&A's with team members to keep each other engaged. We also shared personal Show and Tell items and showed off our pets during our employee meetings.
As we transition into a hybrid work environment, we also try to engage our employees by enjoying an occasional jeans day, a costume day for Halloween, an ugly sweater day for Christmas, Vikings gear and jeans, boxed lunches and breakfasts, pre-packaged treats, and more! We also have an annual holiday party and family picnic for our employees. In addition to bank-wide engagement events, all departments have an annual budget that allows them to plan a fun activity together as a department, such as WhirlyBall, escape rooms, dinners, Twins games, etc.
We truly believe we are a great place to work. We believe in our employees and work hard to ensure that they are prepared for the ever-changing workplace. It is important to us that we keep our culture strong and keep our work family emotionally strong during these difficult times.
Sue LaGue
Director of Human Resources at Northeast Bank