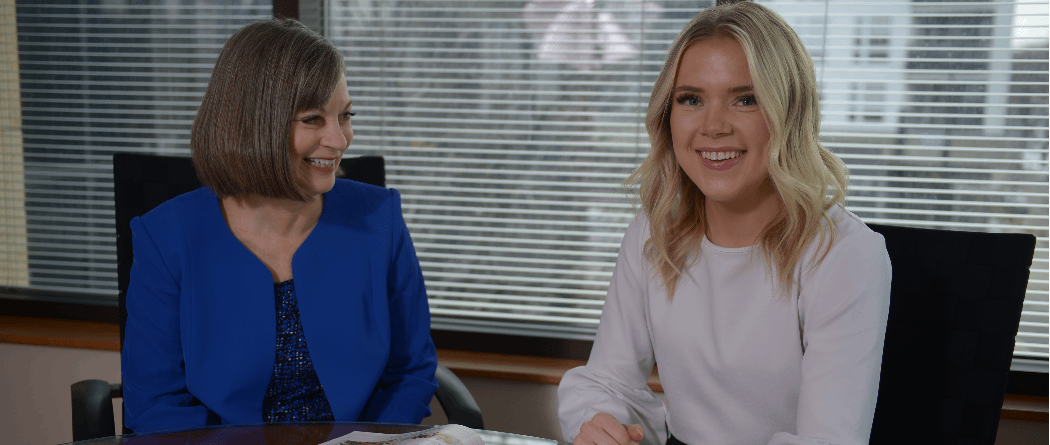 We offer more than just another job.
Universal Teller
We're looking for a Universal Teller to join our team! 
In this position, you will:
Assist customers with teller responsibilities and back-up the relationship bankers to provide individualized and comprehensive services to retail and commercial customers
Interview customers to learn of their banking needs
Recommend appropriate services with prompt and courteous service
Comply with bank policies and procedures
Assist with all operational and functional needs of the department. 
PRIMARY ACCOUNTABILITIES AND RESPONSIBILITIES: 
Services customers by maintaining an accurate cash balance while protecting bank assets. Processes currency transaction reports, reviews stop payments, scrutinizes negotiable instruments with potential for fraud. Process bank money orders, cash advances, VISA gift cards, savings bonds, etc. Maintain and balance general ledger accounts while investigating and correcting errors. Accurate in balancing vault. Resolves balancing differences independently and assists others. Assess workload and properly delegate.
Opens and closes all types of deposit accounts (checking, savings) for consumer and commercial accounts. Sells, redeems, and renews certificates of deposits, including IRA's. Assists customers with address changes, stop payments, balance inquiries, statement balancing, check approvals, check orders, etc. Redeems and converts U.S. Savings Bonds.
Inform customers of banking products beneficial to the customer. Cross sellsand/or refer to other personnel when the need arises. Ability to answer basic customer questions and follow up with customers to make sure that all of their questions were answered.
Provides quality customer service including greeting customers by name, smiling, and thanking every customer. Acts professionally including conversations with customers and employees in person and on the phone. Keeps confidentiality of customers within those that need to know. Work area is neat and presentable to customers. Arrives on time, keeps breaks and lunches within appropriate time frame.
Communicates effectively with supervisor, manager, and co-workers. Serves as mentor to junior tellers. Reads and follows through with voicemail and e-mail. Effectively and professionally uses software-especially email. Regularly attends monthly department meetings and works with supervisor to create a win-win environment. Possess strong Jack Henry knowledge.
OTHER KEY PERFORMANCE MEASURES: 
Performs various project work as requested by supervisor.
Performs a minimum of 3 CRA hours (Bank sponsored community or marketing events) annually.
Other duties as assigned.
The statements contained in this job description describe the general nature and level of work being performed by the person accepting this role. "Secondary Duties and Responsibilities" are considered incidental or secondary to the overall purpose of the job. This job description does not state or imply the only duties and responsibilities assigned to this job. Employees holding this job will be required to perform any other job-related duties requested by management. All job requirements are subject to possible modification to reasonably accommodate individuals with a disability.
ROLE QUALIFICATIONS:
Education
High school diploma or general education degree + additional education.
Experience
A minimum of 2 years teller experience and customer service experience
Exposure to relationship banker responsibilities
Other Skills/Characteristics
Professional, effective verbal communication skills
Ability to deliver "above average" customer service
Ability to multi-task and organize priorities
Willingness to cross-sells products and services to new and existing customers
Medium level of computer literacy
Maintains confidentiality
Maintains high level of focus and accuracy
Performance Measures
Accuracy of input, monthly reporting, and written documents
Customer Service
Organization Skills
Balancing Record
Safety of Cash
Working Conditions
Normal office environment
Ability to lift coin/cash weighing up to 25 pounds
---
Relationship Banker II
We are looking for a Relationship Banker II to join our New Brighton team!
Some responsibilities include:
Opens/closes all deposit accounts for commercial and consumer customers, including checking, savings, certificates of deposit, IRAs, and all electronic banking products. Rents/grants access to safe deposit boxes and performs all other duties associate with renting boxes. Assists customers with wire transfers, stop payments, and other related questions customers could have. Actively assists with fraud/forgery procedures and prevention.
Maintains a consumer loan portfolio of a minimum of $1,000,000. Ensures that applicable regulations, disclosures, policies, and procedures are observed and credit quality is aligned with loan policy and credit quality guidelines. Acts as a point person for mortgage loans referred to Tradition Mortgage.
Maintains favorable customer relations and effectively cross-sells Bank services through needs identification thus ensuring the most positive and profitable relationship exists between the Bank and its customers. Assists other location staff with difficult or more complex customer situations. Ensures prompt and courteous response to customer inquiries via the phone or e-mail.
Communicates effectively with supervisor, manager, and co-workers. Reads and follows through with voicemail and e-mail. Effectively uses software (Jack Henry, Outlook, Word, Excel, etc.). Assists manger in general support of banking team. Regularly attends monthly department and branch sales meetings and works with supervisor to create a win-win environment.
Qualifications:

Education
High school diploma or general education degree (GED) plus 2 years additional bank-related training or Associates degree
Advanced knowledge and understanding of bank regulatory compliance including (but not limited to) Regulation E, Regulation CC, Regulation DD and the Bank Secrecy Act
Experience
A minimum of 3-5 years related retail banking experience and/or training
2-3 years consumer lending experience preferred but not required
Equivalent combination of education and experience
Other Skills/Characteristics
Sales skills
Proficient computer skills
Excellent communication skills, both written and verbal
Effective problem solving and decision-making skills
Ability to multi-task
Ability to deal with customers and staff under circumstances requiring tact, diplomacy and confidentiality.
Required to comply with the SAFE Act, including successful initial and ongoing registration in the Registry.
Performance Measures
Delivers exemplary customer service, consistently exceeding customer expectations in terms of response time, needs assessment of products/services and accuracy.
Cross-sells products or services to each new customer relationship.
Generates new deposits.
Generates fee income.
WORKING CONDITIONS:
Normal office environment
Benefits for full time & part-time over 20 hours/week:
Fun, supportive work environment with advancement opportunities

Competitive wages with an additional annual performance-based incentive

Medical, Dental, Life and Disability Insurance

Generous paid time off, including 11 paid holidays

Paid volunteer time

Retirement Benefits – 401k and ESOP

Education reimbursement with one year of service

Awarded Star Tribune Top Workplaces 4 years in a row
Working Conditions
Standing often

Ability to lift coin/cash weighing up to 25 pounds
Thank you for your interest in Northeast Bank. If you have been referred to us by an employee, please tell us who referred you.
Northeast Bank is an Affirmative Action/Equal Opportunity/Vets/Disability Employer.
Authentic: We are genuine, trustworthy, and honest. We do the right thing.

Collaborative: We are welcoming and open. We truly care about people's lives and success.

Accountable: We are reliable and dependable. We accept responsibility.
Dusten, Senior Vice President- Commercial Loans, 21 Years at Northeast Bank:
"Northeast Bank is a great place to work because we have employees that are knowledgeable, professional, self-motivated, and have a customer-first attitude. We have a great culture where employees truly care about each other. In addition, the bank is family-oriented and supports a great work-life balance".
Kim, Compliance Specialist, 16 years at Northeast Bank:
"I have had the pleasure of working for Northeast Bank for over 15 years. Northeast Bank is a great place to grow and advance in your career both personally and professionally. The bank and the leadership here are very encouraging and are there to support you in your career goals. I find myself among a great group of coworkers, who are knowledgeable people who work very well together."
Kristy, Relationship Banking Manager, 14 years at Northeast Bank:
"Northeast Bank is a great place to work because they value their employees and encourage all to be their best. For example, the bank offers an individualized leadership development plan for all employees that encourages personal growth and continual learning. This benefit has been instrumental for both myself and my team and is a true testament to the culture of Northeast Bank."
Zach, VP Credit, 11 years at Northeast Bank:
I have been with Northeast Bank for over ten years and still feel like the "new" guy in a lot of ways due to the long-standing tenure of so many of the staff and management throughout all levels of the organization. This is not surprising after experiencing the excellent culture that has been incubated within this organization for so many years. Not only do I feel valued as an employee, but I feel like my voice is heard, my opinion matters, and I truly have a say in the direction of the organization moving forward. Additionally, I respect the level of accountability and community that resonates throughout the bank, with everyone doing their share to contribute to the ongoing success of the bank, understanding what that success looks like, and wanting to serve the communities in which we operate. Northeast Bank has won various awards for being a "best place to work" and I could not agree with that more. I look forward to being part of this bank for many years to come.
Sarah, Marketing Specialist, 4 years at Northeast Bank:
"I love working at Northeast Bank because the company believes in me. Those in leadership positions listen to what I have to say and value any feedback I may have. The Bank genuinely cares about my future and invests in my education and talents. I also love that Northeast Bank works hand-in-hand with the community, as well as being committed to doing the right thing. It is important to me that I work at a place that holds integrity and ethics close to the heart of who they are, and Northeast Bank does that every single day. I enjoy being a part of the team here and the comfortable and friendly environment I have the pleasure of working in every day."