Changing Your Username
Your My Northeast Bank Username is used to log into My Northeast Bank online or mobile banking. When your online access is first created, your Username is defaulted to your system-assigned ID, but you can choose your Username by following these steps.
How to Change Your My Northeast Bank Username
1. Click on arrow in the lower left corner of the main Menu in
My Northeast Bank
to expand the menu, then click on Settings.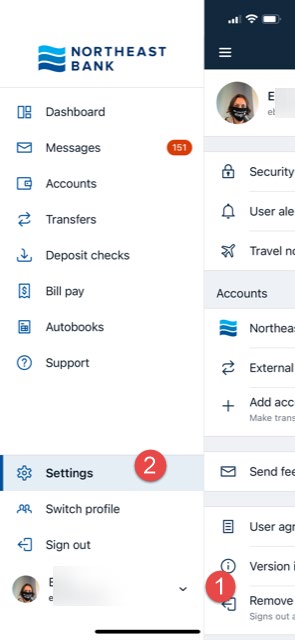 2. On the Settings tab, click on Security and then Edit next to your Username.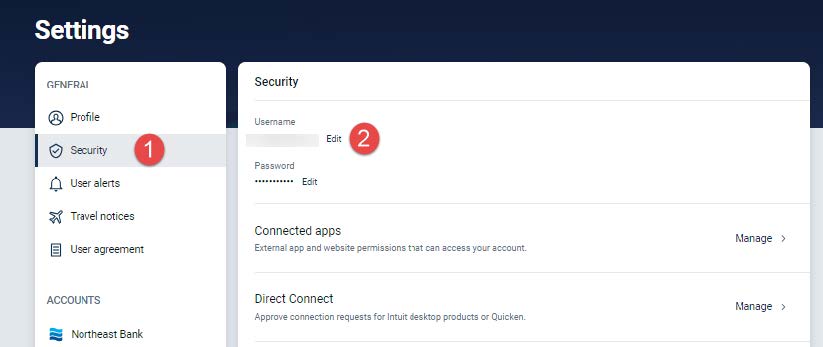 3. Changing any of your Security settings, triggers additional authentication. Please enter your current password and then click Confirm password.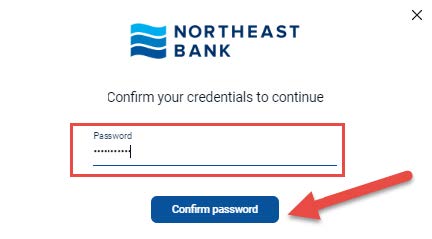 4. Enter the new Username you would like and click
Save
.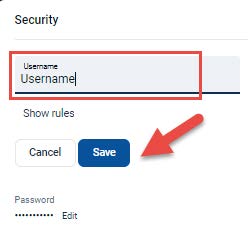 Note: you can click
Show rules
to see the rules for Usernames:
• The ID must not contain a space.
• IDs must contain 1 or more letters.
• The ID cannot be part of the current Password.
• The ID must be less than 25 characters long.
• The ID must be at least 4 characters long.
5. A message will display that your Username was successfully changed, and a Security alert email will also be sent to the email on file for your account.

If you have any questions or need further assistance, please contact us securely through Messages in
My Northeast Bank
or call us at: 612-379-8811.