Two Factor Authentication - Online & Mobile Banking
Two-factor authentication is a security feature that helps safeguard your account information.
After entering your username and password, you will be prompted to set up 2-step verification. Click Get Started.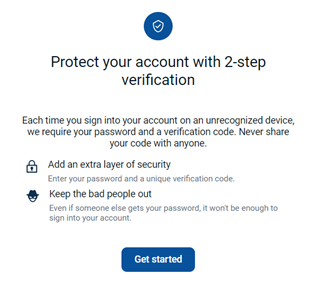 To implement 2-step verification, select one of the following verification methods: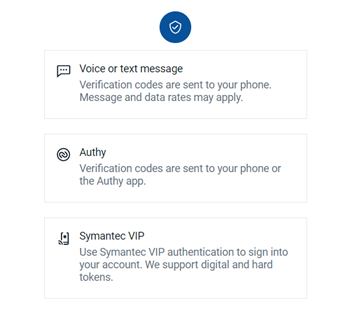 Note: The Voice or Text Message option requires a U.S. phone number. Users with international phone numbers must use the Authy App as their verification method. For access to the security token verification option, please contact Digital Banking.
Verification codes are sent to your phone using the number you provide.
Select Voice or Text Message. Enter the phone number you wish to receive a unique verification code when you sign in, to confirm that it's you. Then select whether you would like to receive your code by text message or by phone call.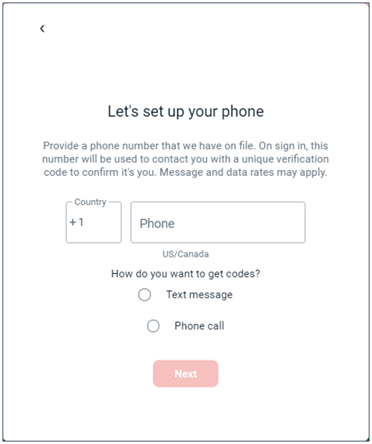 Confirm your phone number by entering the verification code sent to you by phone or text message.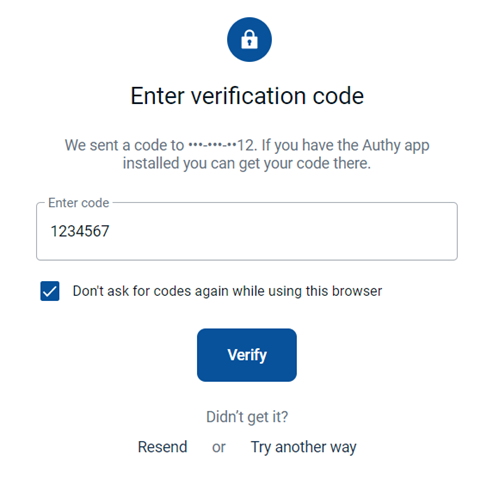 Authy App (Twilio Authy 2-Factor Authentication)
The Twilio Authy app can be downloaded from the Apple App Store or Google Play Store.

You must be enrolled in the Authy App with your phone number to get your verification code from the Authy app.
Select Authy. Enter your email address and phone number, then click Next.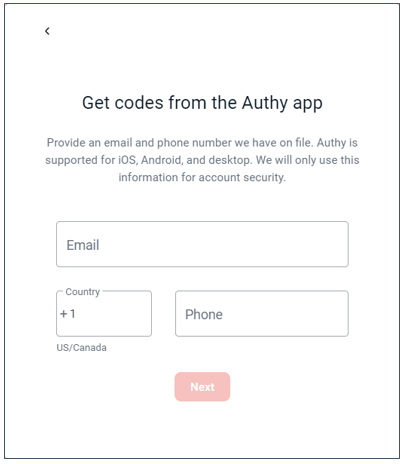 Select Authenticator App, then click Next.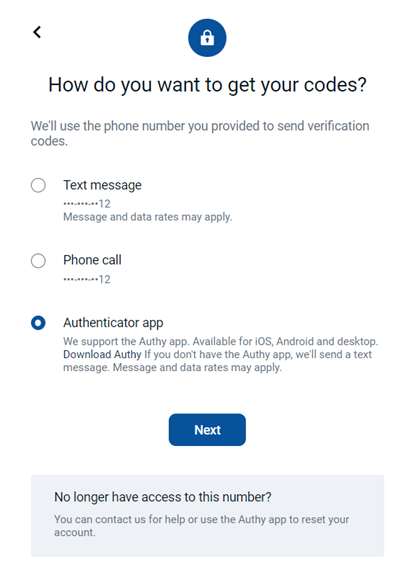 Enter the verification code that was sent to your Authy app and click Verify.